Since we came back from holiday, I've noticed loads of things I need to sort out or deal with that I hadn't gotten around to doing for a while. I think partly getting ready for and returning from the holiday meant I let things slip and also having not seen things for a couple of weeks made me notice them when we came back. So for the last week and a half I've been trying to sort stuff out.
First off I did some minor tidying in the living room and then decided to haul out the boxes of stuff from my teacher training (which are kept in Baby Girl's room). A small amount of it I am keeping as it could be useful for home-educating and the rest has either become scrap printer paper (if it was single sided) or recycling (if it was double sided). I guess Baby Girl must be keen to start looking as she started perusing the file of stuff I'm keeping as soon as she saw it: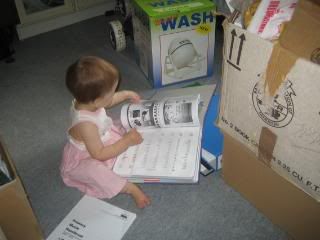 Today I decided it was time to sort out our bedroom as the combination of things which hadn't been dealt with/put away etc and things which had never been properly organised meant it was getting cluttered and difficult to keep clean and tidy.
First off I made a little enclosed area for Baby Girl to play:
In general I don't do this but I wanted to be able to work without having to keep constantly watching her. Here she is installed in her little play area: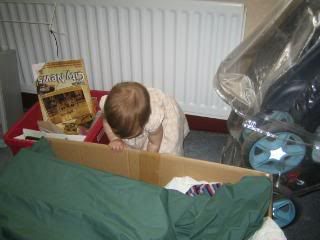 From our door there is a "U" shaped walkway around our bed ending at my bedside so I decided to start there and work along that wall. Here it is before: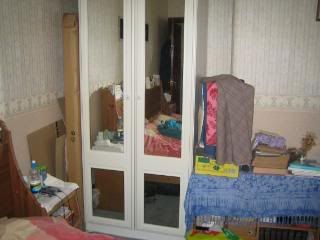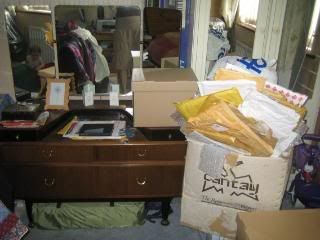 You can't actually see the heap of stuff inside the bedside cabinet which needed dealing with but you can see the heap of skirts which hadn't been put away. After getting started I realised I needed a few things:
basic cleaning equipment (Feather duster, rag and vinegar spray - just for rough cleaning I wasn't getting side tracked by doing any "proper" cleaning)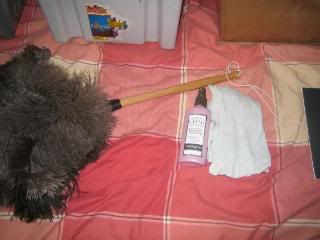 boxes for various categories (things which need dealing with, things which need putting away, things which need to go downstairs etc)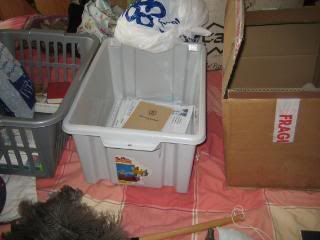 paper and pen to write down any things I realise I need to do (this avoids me getting sidetracked onto some project which is unecessary to the overall aim of the tidy up)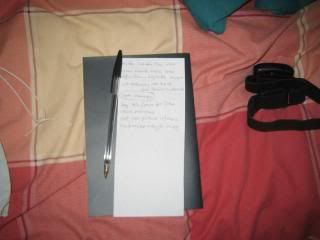 While I was getting down to some serious sorting and tidying, Baby Girl was "sorting" the clothes from the clothes box onto the floor.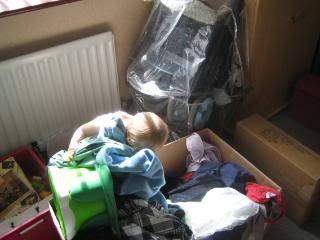 Every so often she would run out of space for herself so I would put everything back for her again. It took me an hour to get along that first wall after which I stopped to play with Baby Girl and had lunch and then resumed when Baby Girl went for her nap.
After completeing the first wall, I decided to start from the other end (by the door). Along this wall there is a desk, our main computer, the opening to a built in wardrobe and then in the corner a computer cupboard (housing our second computer). The space inbetween what I had just done is the wall with a window and a radiator and this is also where Baby Girl had been playing earlier. As you can see, beforehand it was very cluttered: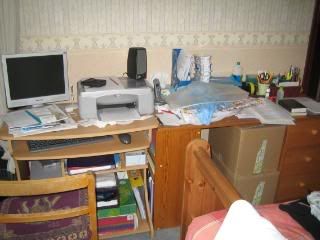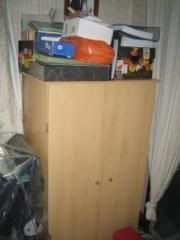 When I was lifting a box off the top of the computer cupboard I found these cards:
I made them ages ago and left them under a box to help stick the bits down and I had completely forgotten about them! This side of the room took almost an hour and a half as there was a lot more stuff to deal with but it was worth the effort: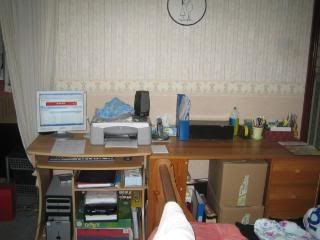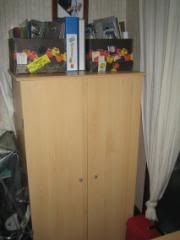 When the main computer is not in use, we usually cover it with a throw to make our room look less "officey":
I was now left with the following:
- a bin of recycling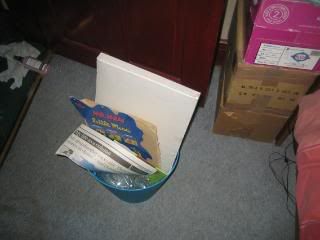 - a small bag of paper to be shredded and a suprisingly small bag of rubbish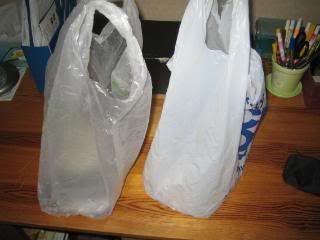 - a "pile" of ironing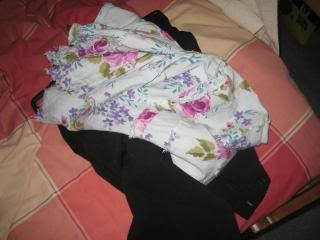 - a box of postage envelopes and packaging to sort out (this actually came from another room originally but I had brought it in here to sort and not yet done it)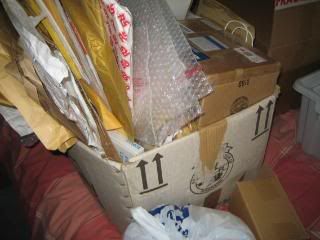 - a basket of stuff to go downstairs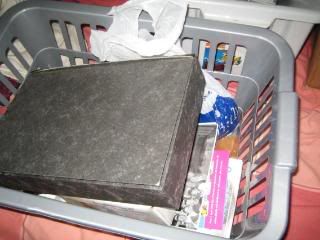 - a box of things to put away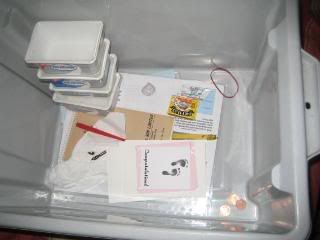 - a box of stuff which needs to be dealt with in some way or another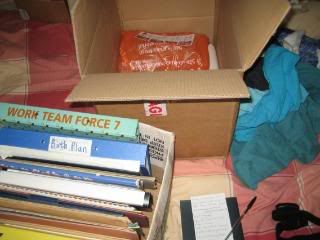 I sorted out the packaging to result in a pile of rubbish/recycling and a much tidier box to return to its home:
Once I'd dealt with all those thing (except the boxes of stuff to "deal" with as they're more time consuming things) our bedroom looked like this: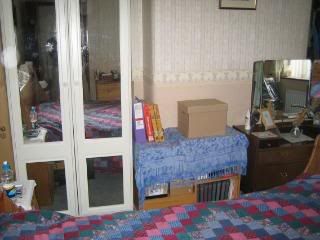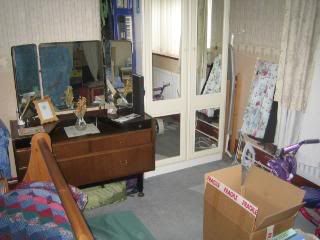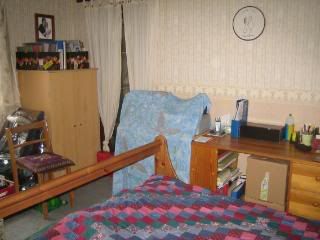 I was so pleased because I'd managed to make a big enough change that when Hubby came home he could actually tell that I'd made a difference (which is quite unusual)!
Although I think I should work through my two boxes of stuff to deal with first (and I think I picked the easiest room to do first), I feel inspired to work through the rest of the house now.